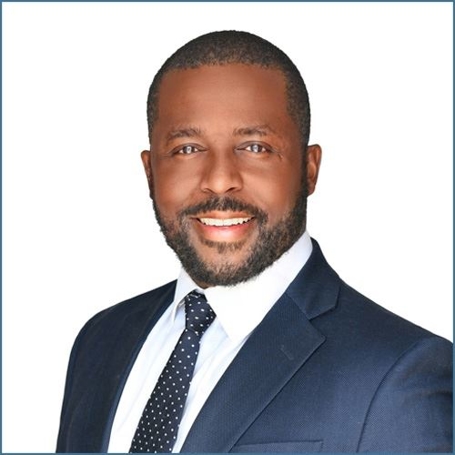 Ikechukwu Emejuru Founding Attorney
Biography
Experienced Silver Spring Attorney
Mr. Emejuru has extensive experience in federal practice. He has represented and acted as lead counsel for clients across the United States and globally in state and federal courts in matters related to state and federal commercial litigation, employment law, intellectual property, civil rights, and federal white-collar crimes.
Emejuru currently represents clients in wage and hour disputes, Title VI discrimination claims, Title VII discrimination claims, Title IX discrimination claims, employment non-compete agreement disputes, wrongful termination, Fair Housing Act claims, Fair Credit Reporting Act claims, class action civil rights matters, and complex business litigation.
He served as a Judicial Law Clerk to the Chief Judge for the 10th Judicial Circuit in Illinois. During this stint, he observed, analyzed, researched and advised on matters ranging from commercial disputes to civil tort matters. Emejuru also served as a law clerk for the International Association of Machinists and Aerospace Workers in San Diego, California.
Mr. Emejuru also has substantial background in public policy, regulatory law and legislative impact at the local, state and federal level. He served as Legal Fellow to Congressman Robert C. "Bobby" Scott, working on matters arising from the United States House of Representatives Judiciary Committee.
He worked as a White House Advance Liason which involved traveling both internationally and domestically on behalf of the President and Vice President of the United States. He also worked for the Pew Charitable Trusts, a leading non-profit organization geared towards public policy and community advocacy and support based in Washington DC. While at Pew, Mr. Emejuru focused on states fiscal health and economic policy.
Call 240-607-5552 or contact us online to get started on your case today.
Education
J.D. 2009, Thomas Jefferson School of Law
B.S. 2006, Virginia Commonwealth University
BAR ADMISSION
Maryland
U.S. District Court for the District of Maryland
U.S. District Court for the District of Colorado
U.S. District Court for the Western District of Texas
U.S. District Court for the District of Columbia
U.S Court of Appeals for the District of Columbia Circuit
Fourth Circuit Court of Appeals
Fifth Circuit Court of Appeals
Seventh Circuit Court of Appeals
Supreme Court of the United States
RECOGNITION
Washington D.C. Super Lawyer 2015-2022
Maryland Super Lawyer Rising Stars 2015-2022
Litigation Counsel of America Fellow