 About Us
Welcome to Emejuru Law, where we cultivate genuine relationships with our clients because we are deeply passionate about making a difference in the Silver Spring community. Our goal is to provide the comprehensive legal services our clients need, helping them feel supported at every step of their case. Whether you come to us with a legal issue involving employment law, consumer litigation, civil rights, or commercial litigation, we are fully prepared to develop a high-powered, strategic plan to help you obtain a favorable resolution.
Don't wait to see why Emejuru Law has a proven track record of successful cases and satisfied clients — check out our testimonials or schedule your confidential consultation today.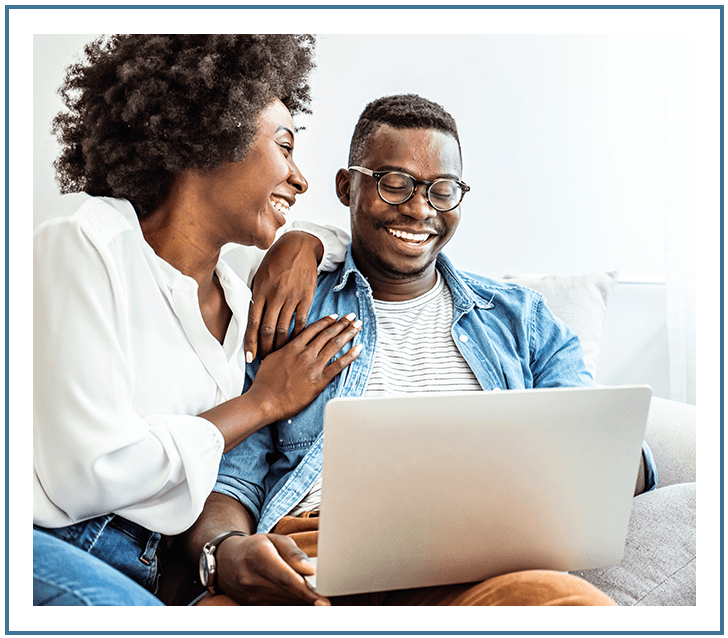 OUR CLIENTS TELL THEIR STORIES
Reviews
"Not only did he meet my expectations and represented me in my favor but he dedicated his time. Excellent professional service he was available to assist me anytime that I called and response to emails quickly."

Previous Client

"He is very knowledgeable, kind, and prompt. He kept me updated almost daily on the case and he was able to settle my case in less than 2 weeks."

Gloria

"He did an amazing job keeping me abreast of my case developments. He was honest and realistic with me at all times. I would use his services again as well as I would strongly encourage family and friends to utilize his services as well."

Harry
What Our Attorney Can Do for You
Attorney Ikechukwu Emejuru has more than 10 years of legal experience, during which he has assisted hundreds of clients with complex issues. Every day, he uses this invaluable experience to develop highly effective legal strategies for each client.
At its core, Emejuru Law is an employment law firm, providing counsel and representation for workers whose employers have violated their rights. Many of these violations involve discrimination (including sexual harassment and retaliation), and we use legislation like the Civil Rights Act, Americans with Disabilities Act, and Family and Medical Leave Act to secure the compensation our clients need and deserve.
Our other practice areas include civil rights litigation, consumer litigation, and commercial litigation. Attorney Emejuru has extensive experience in the courtroom, allowing him to employ strategic and aggressive methods throughout the litigation process. Our firm has taken countless civil rights and employment cases to federal court because we do not hesitate to go to bat for those we serve.
Ikechukwu Emejuru

"Mr. Emejuru has extensive experience in federal practice. He has represented and acted as lead counsel for clients across the United States and globally in state and federal courts in matters related to state and federal commercial litigation, employment law, intellectual property, civil rights, and federal white-collar crimes."
Why Choose Our Silver Spring Law Firm?
In his 10+ years of practice, Attorney Emejuru has gone the extra mile for his clients on countless occasions.
Here are just a few examples of his work:
Filing the first-ever federal public accommodations class-action lawsuit against Airbnb and HomeAway
Filing a COVID-19 public accommodations class-action lawsuit against Wal-Mart
Successfully representing a resident of a national apartment complex who was evicted after requesting a reasonable accommodation
Successfully representing a former registered nurse who was fired after informing her employer about her disability
Successfully representing a former employee who experienced racial discrimination and sexual harassment at her workplace
Successfully representing a group of six employees who were fired after one of them came forward saying the group had experienced racial discrimination
As noted above, we frequently handle cases involving racial discrimination, sexual harassment, public accommodations, and much more. When you bring your legal crisis to Emejuru Law, our attorney will treat you with the utmost respect and compassion—and, if he takes your case to court, he will fight tenaciously for your rights and future.
Don't wait to seek the justice you deserve. The law is on your side—and so are we.
Call (240) 607-5552 or contact us online to get started on your case today.
Hundreds of Cases Resolved

Mr. Emejuru has taken hundreds of cases to trial, consistently showing that he puts in the effort to seek justice for the common man.

Extensive Courtroom Experience

Given his experience taking civil rights and employment cases to federal courts, Mr. Emejuru has the composed confidence paired with the aggressive litigation skills you need on your side.

Strategic Knowledge

A good legal strategy is the most important part of any case. Regardless of the circumstances, Mr. Emejuru will do whatever it takes to seek the best strategy and help his clients.

Over 10 Years of Legal Experience

With his unique work history spanning over 10 years, Mr. Emejuru brings a fresh perspective to your courts and providing an advantage in seeking optimal results.